Regular price
Sale price
$18.52 USD
Unit price
per
Sale
Sold out
Delight in the rich, full-bodied flavor of our Generations Beef Hanger Steak, a unique and treasured cut that gourmet chefs and steak enthusiasts covet. Also known as "butcher's steak," this selection offers an unrivaled taste that discerning palates appreciate. Plus there are only 2 per animal. 
Sourced from the diaphragm of our 100% pasture raised, hormone-free, and antibiotic-free cattle, our Hanger Steak carries a robust beefy flavor and a tender, slightly grainy texture. Each steak is hand-cut with precision, honoring the artisan butchery techniques passed down through generations.
Perfect for grilling or pan-searing, the Hanger Steak shines when marinated and cooked to medium-rare, delivering a unique and exquisite dining experience. It's an exciting cut that lets you explore the intricate and nuanced flavor profiles of premium beef.
**Note: All of our Wagyu beef is delivered vacuum packaged and frozen at -10F**

View full details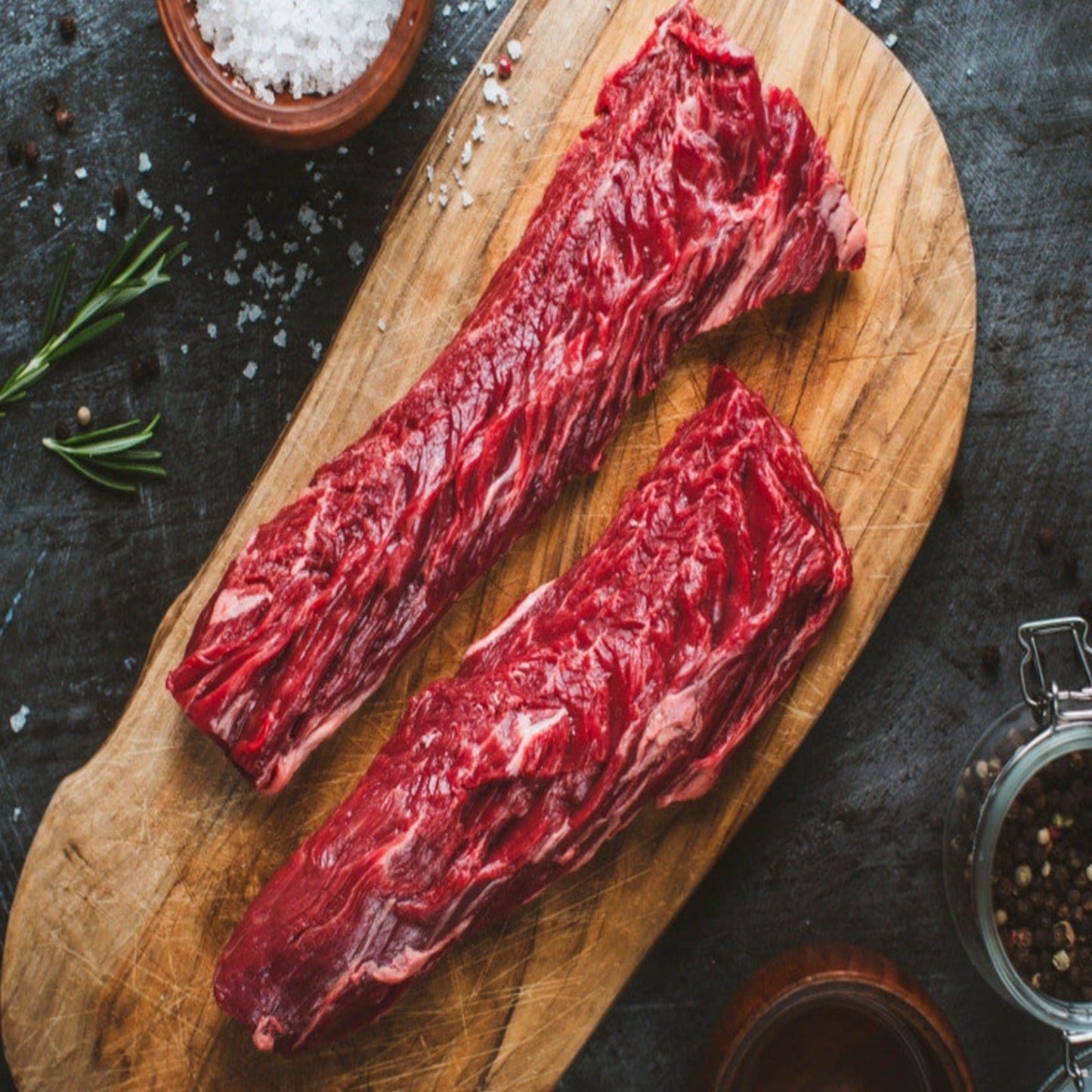 Shipping

We strive to deliver within 10 days of receiving your order. If you need it soon, please include your requested delivery date in the note section on the checkout screen.

Generations Beef

Returns

We strive for 100% customer satisfaction on all orders. If for some reason you aren't 100% satisfied with all or a portion of your order, please contact Darren Kittleson 608.212.3126 or Darren@GenerationsBeef.com