Regular price
Sale price
$68.51 USD
Unit price
per
Sale
Sold out
Savor the prime indulgence of meat with our Generations Beef Dino Rib Cut - an epic feast for the true carnivore. Expertly hand-selected and butchered, these massive, Flintstone-style ribs will take center stage at any barbecue or dinner event.
From the heart of our sustainable and ethical ranches, we bring you this extraordinary cut of beef, one that captures the essence of our rich heritage of cattle raising. Every bite of our Dino Rib delivers an unrivaled flavor experience that speaks of the generations of knowledge, care, and passion we pour into our farming practices.
Perfect for slow roasting or smoking, our Dino Rib Cut has an intricate marbling, lending to a juicy, tender, and incredibly flavorful result. They are not just ribs; they are a symbol of premium quality, a testament to our commitment to responsible farming, and a celebration of rich, hearty flavor.
Each Dino Rib is vacuum-sealed to ensure freshness upon arrival and can be stored or aged to your preference. Sourced from 100% pasture raised, hormone-free, and antibiotic-free cattle, we offer nothing but the best for your palate.
Discover the taste of Generations Beef with our Dino Rib Cut and indulge in the true flavor of quality and tradition. Ideal for grill masters, meat lovers, and everyone in between, these beef ribs are a gastronomic adventure waiting to happen.
**Note:  All of our Wagyu beef is delivered vacuum packaged and frozen at -10F**
---
View full details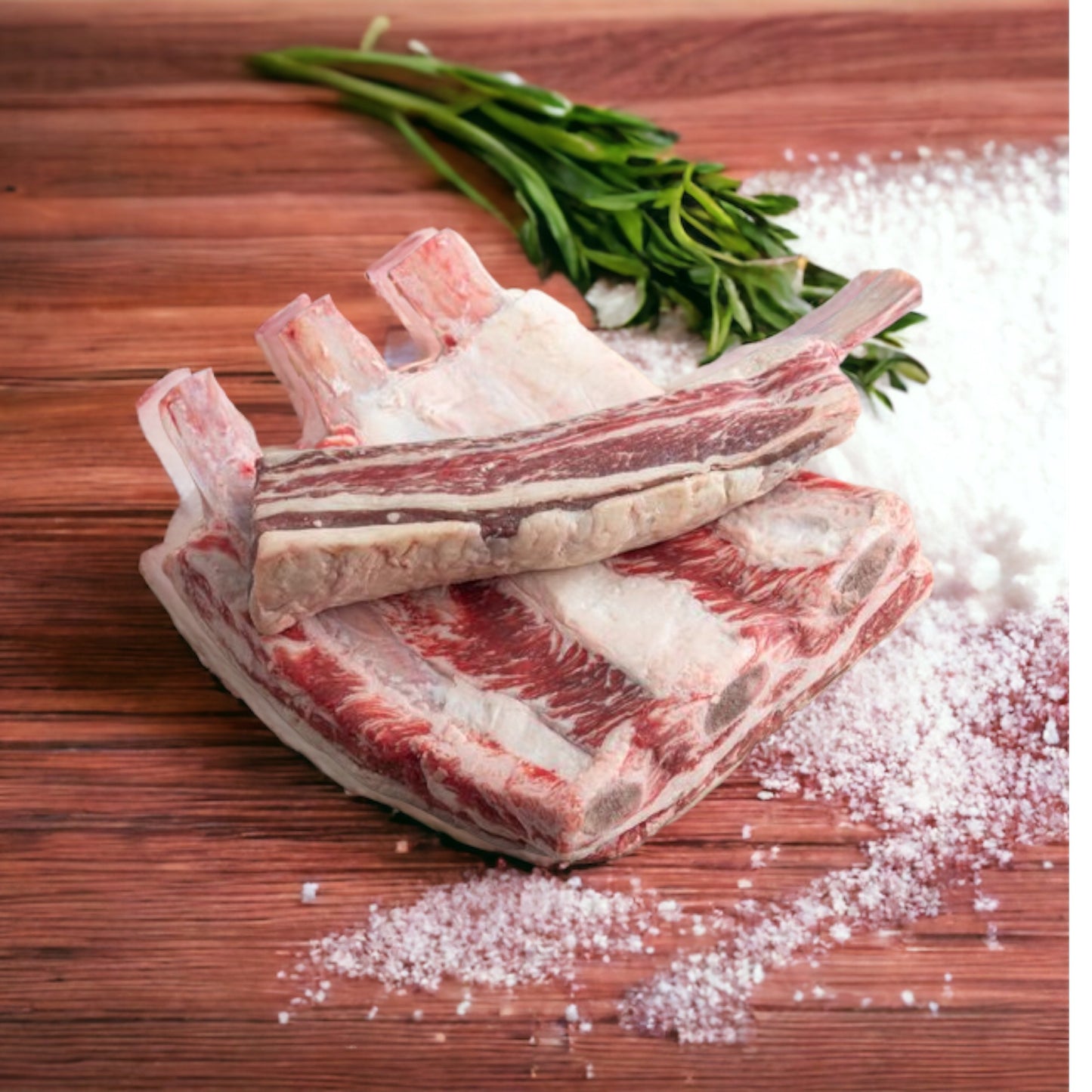 Shipping

We strive to deliver within 10 days of receiving your order. If you need it soon, please include your requested delivery date in the note section on the checkout screen.

Generations Beef

Returns

We strive for 100% customer satisfaction on all orders. If for some reason you aren't 100% satisfied with all or a portion of your order, please contact Darren Kittleson 608.212.3126 or Darren@GenerationsBeef.com